Content is a crucial element in every digital and social media strategy, to attract the target audience, generate trust, engagement and position a brand. Therefore, before sharing with you and listing the tips, we suggest you
Choose a day, time and place to be relaxed and inspired.
Create a detailed day-by-day publication calendar for each social network.
Define the categories or themes you will use.
Determine the best time to post and the frequency. If you are starting out use common sense until you get data and statistics from your audience.
You don't have to create all the content, you can cure content i.e. use other sources to leverage and share by putting your own view on the news from others.
According to the annual report The Global State of Digital in 2019 created by Hootsuite and We Are Social, 52% of the world's population uses social networks. This huge global audience using these channels represents a vast market of opportunity for any company, regardless of size. An opportunity to create the marketing strategies that will allow your business to reach the digital world.
However, for your social media marketing efforts to pay off, the first thing you need is a strategy. Here are the basics you need to consider when planning your marketing strategy.
10 tips:
1. List of topics to publish
We suggest that you write as long a list as possible (Brainstorm), about the topics that you think are of great interest to people in your social community. Try to use the same categories or keywords that you use in your blog or website.
2. Give product/service information
It provides basic and useful information about the use of your product or service. Create tutorials on the instructions for use, the solutions it provides and the step-by-step how to do it…, careful "how to do it" content, not self-promotion like: "take 2 for the price of 1", "50% discount", etc.
3. Share news and novelties from your market
Share news, interviews, statistics and informative data about the market niche in which you participate, reference sites of interest in your industry and your business.
4. Use visual content
Preferably use 100% visual formats, such as photos, videos and computer graphics. Use quality content in the appropriate formats for each social network. Write short texts, but always accompanied by a good quality image or photo.
5. Ask the readers and use Hashtags
Use one or two #hashtags in the text content of your publication, which is a keyword of your subject. Encourage a sense of participation and dialogue by asking interesting, common sense questions. Don't ask too many derisory questions (the people who follow you are smart) and don't underestimate your followers.
6. Share expert advice
A good idea in social networks is to share industry or business secrets. This way, you will position yourself as an expert, and at the same time, you will be giving them valuable content that will make them come back to your profile for more. Create sessions of consultations by announcing the day, the time and who will be in charge of answering the doubts.
7. Create contests and raffles
Create marketing actions based on contests or thematic drawings, use and take advantage of famous dates and events. You don't need to draw big prizes, use your own products or services or a sample of them. This is a good way to create engagement and at the same time increase the list of prospects for your database (E-mail marketing).
8. Entertain and inspire the audience
Using good humor, and sharing some famous phrases accompanied by quality graphic pieces, this resource generates good acceptance of the brand. What makes you laugh or think possibly makes people laugh or think and generates empathy. Try to link your publications of humor or inspiration to the theme of your business, use it on a specific day (for example on Fridays) and do not abuse this resource.
Having a lot of followers is a good sign, but it doesn't mean that they are interacting with your brand. After all, an online community is made up of people, so generating conversations about your brand is a priority.
It is true that interaction in social networks, especially at the beginning, can be difficult, but something is wrong if you already have a certain path and you notice that nobody listens to you.
If you ask a question in your publications and nobody answers, it is because you are not knowing how to generate conversation with your community.
On the contrary, an unmistakable indicator of the success of the social networking strategy is that your followers comment on your publications, make "I like it", retort, that is, interact with your content. This will be the sign that the content you offer them really interests them.
9. Make your business and your team known
In addition to sharing your products, introduce those who help you every day to bring your company forward, share photos of collaborators, employees and people related to your company. Share your business events online and offline. Explain your marketing differential and let your customers and satisfied users know about your business.
10. Variation of the content and something more
Whenever possible use original royalty-free images, creative commons, or subscribe to an image bank plan. Vary the content as an example: photos and images 80%, videos 10%, text and links 10%. Use CTA (calls to action) in your posts to help your post generate action and feedback from your followers.
Segmentation strategies in social networks
As mentioned above, for your marketing strategies to meet their objectives, you need to make sure your content is reaching the right audience.
This is where targeting strategies come in, a vital tool for your content to reach the people who may be most interested in your services or products.
Buyer Person
The first step is to know your audience, and creating a personal buyer is a great tactic to do so.
A personal shopper is a semi-fictional character that represents your ideal customer. To create this prototype customer and to make a profile, it is necessary to carry out an audience analysis to discover patterns in the demographics and interests of your customers.
Use social network analysis tools to extract the data needed to create these profiles. Platforms such as Facebook, Instagram and Twitter, among others, offer a free report with valuable information about the people who interact with your brand online, even if they are not yet your customers.
Thinking of the personal shopper as a real customer will help you make informed decisions when crafting the right content for the right consumers.
For example, Netflix is a global company that targets a very wide age range. On their platform, you can find content that targets all kinds of niches, from children's cartoons, to documentaries about planet Earth, to award-winning international dramas and soap operas, to many, many others. However, their social media content, particularly on Instagram, has a clear focus on a youth audience.
Coincidence? Although we don't know the marketing secrets of this streaming giant, this is probably not a random decision and is most likely the result of market research where they extracted the demographics and interests of their followers on Instagram and realized the age range and behavior patterns of their followers.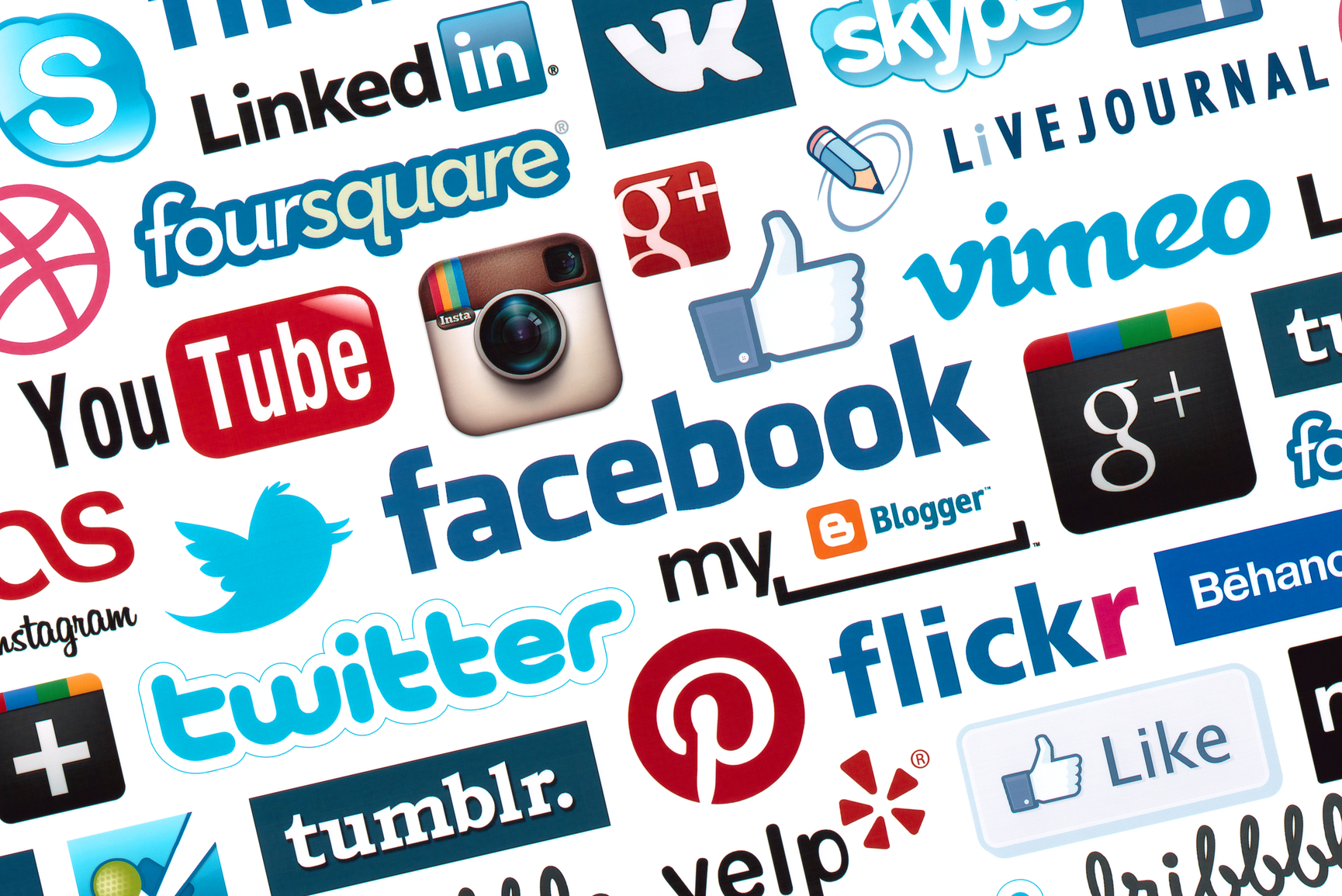 Be a leader in my market?
Once you have defined your objectives, these will be a guide to know what kind of content you need to provide to your audience, in what format and what are the best practices for your brand when investing in ads. Facebook Ads is a great tool to simplify and optimize this part, since the platform offers a variety of customizable options according to your objectives.
For example, let's say that the objective of one of your campaigns is brand recognition. This type of ads presents the perfect opportunity to show the culture behind the scenes of your business and the team that makes it possible.
However, if your goal is to increase traffic to your website, then your campaign ads will look very different and have elements like a CTA. Creating the content is up to you, but through advanced targeting options and tracking the performance of your ads, Facebook makes sure your ad performs at its best, reaches the right people and becomes memorable in the minds of your customers.
Social networks are one more way of customer service and are one more channel of communication with your audience, so all the queries you receive through them, contain useful information for you.
The brands that transmit confidence to their audiences are because they clear the doubts of the users and respond quickly and adequately to the questions that are asked.
The fact that a customer asks on social networks about the price or another aspect of a product, denotes that he has interest in it.
Similarly, if users post problems or questions to help them solve them, it also indicates that they are rowing in the right direction.
Therefore, receiving inquiries through social networks is a sign that your strategy is working well.
Generating engagement or a high degree of commitment to the community is one of the biggest challenges of your social media strategy.
Knowing the level of engagement you have with your community is important, so it is a metric that should be obtained regularly.
One of the ways to calculate engagement is to divide the amount of interactions with the content by the number of followers or fans.
CONCLUSION
Now that you know, review, analyze and measure the key elements we talked about earlier, since from their analysis you will be able to deduce if your social networking strategy is a success or if you have to take some kind of corrective action.
The important thing is to be aware of the changes that occur and make the corresponding measurements in order to identify possible failures in time and correct them.
I hope you found this article interesting, so I invite you to share it with your followers and, if you like, to send us your comments. We would love to hear from you.