What is a Custom Web Design?
A custom website is a site that is custom-made by web design experts. It is a design that seeks to solve specific needs of organizations.
Advantages of using a Custom Web Design
1 Design optimized to the needs
Both from a technical and strategic point of view, the customized website will be designed to meet specific needs, so that the entire operation will be focused on this purpose and will make the most of resources.
For example, if you want to design a site to sell tourist packages, the colors, the position of the elements, the speed, the way the text is presented, both on the desktop and on the phone, will not appear randomly, but will have a specific reason and functionality, unlike templates that in many occasions offer "trendy" features that have no use.
2 Design flexibility and updating
Since the site is custom-made, you can request how to present the elements and that the system be flexible, so that it can be managed by people with little computer knowledge. The level of flexibility will be decided by the organization together with the team in charge of designing the website.
If in the future it is decided to add more features to the site, such as online payments or chat system, there will not be so many problems or inconveniences compared to trying to change the design of a template, since it will work with a custom code.
3 Better search engine positioning
Internet search engines use several factors to give a ranking to a site, among them are code optimization, speed and security. With a custom design, you always have full control of the code to be optimized.
– Higher monetary cost and longer development time
Actually, this is the only "disadvantage" of requesting a custom web design service, because depending on what is required, so will be the time to develop the website.
As the final product is not a "canned" product, developing such product is a process that takes more time: establishing the needs, planning the design and the technologies to be used, presenting and reviewing prototypes, starting up and monitoring to make adjustments, among other steps.
This process can take from 1 month to 1 year depending on the magnitude of the project and obviously the cost will always be higher than a mass product made without planning.
Now it's time to seriously ask yourself this question: How do you know if you need a Template or a Custom Web Design? This basically depends on two aspects: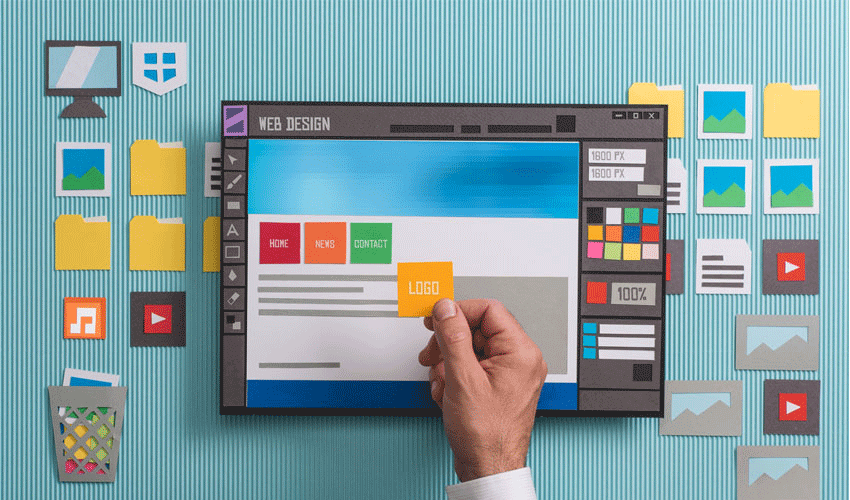 – The needs to be met
You must consider all the needs you have and what you are really expecting from the website. If you need a simple website, just to show basic information and have a presence on the Internet, generally a template design is the most advisable, since you will have what you need in a short time and at low cost.
There are even templates designed for specific audiences or with specific features, such as sites designed for doctors' offices, sites for photographers, online reservation systems for hotels, etc.
On the other hand, if there are specific needs not found in a template, requiring customization or specialized technology, a custom design is most recommended, especially if you need to make changes to the design constantly.
– The budget
Sometimes the needs are very large and cannot be met immediately or you don't have the resources to pay for it, so a template may work well for a while, but then you have to move to the stage of developing a custom site.
But if there is a budget to develop a custom site, this will always be the best option in terms of performance and return on investment.
The best advice: Consult the experts!
The information mentioned above is a small guide to help you understand what the best solution is when developing your website, but you can always consult with experts in web development to discuss your ideas and needs for assistance.
Expert companies like Xitsus.com know better how existing technologies work, possible solutions and costs to implement them.