Go to the point.
1. Use Influencer Marketing to spread the word about the value of your products.
Influencer marketing is here to stay, so embrace it soon. According to Adweek, nearly 60% of sales departments intend to increase their influencer marketing budgets in the next 12 months.
Influence is the ability to persuade others to adopt your own point of view. Naturally, you believe in your product, so you want others to believe in it too.
To increase your ability to persuade others in this way, you must appeal to their emotions. Influence therefore increases the perceived value of your products, making it one of the most effective sales strategies today.
If you have noticed, influencers tend to sell more products. Not because they have created the best product – sometimes, that's not true – but because they have built credibility over the years. People trust their opinions.
For example, in the world of Inbound Marketing, people trust Brian Halligan. This is because Brian is the Co-Founder of Hubspot and created the Inbound Marketing concept that revolutionized online marketing and saw the light of day in the book "Inbound Marketing: Get Found Using Google, Social Media, and Blogs". He is a sought-after public speaker and social media influencer.
Brian has built his reputation based on the advice he gives to other entrepreneurs. In his network, the social sharing and response to these messages is incredible.
In fact, for an advertising campaign to match the results that these types of influencer tactics get, they must invest very high amounts, increasing the cost of lead acquisition.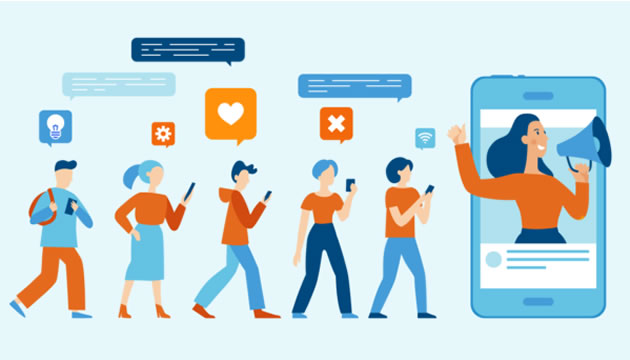 2. You must start by selling yourself, before selling a product.
Don't doubt it: you are a product. And, like any product or service, you have to know how to communicate the value you represent in order to be successful. Until that happens, you will find it difficult to sell your actual products or services.
Email marketing is the most effective tactic for lead generation, followed by websites/landing pages and content marketing. But each of these tactics work best when you sell yourself first, then the product.
Selling yourself is not an insurmountable challenge, it's simply a type of product strategy. There are plenty of opportunities in today's online marketing world. But, like many opportunities, they come with a lot of competition.
In a sea of writers, bloggers, entrepreneurs, consultants, speakers, etc., how do you stand out from the crowd? It's simple: become passionate about your product.
When you're selling yourself, you shouldn't be worried about money. Your responsibility is to educate others and convey the core message of your brand.
Learning to sell yourself first is critical to success. It doesn't matter what product you're offering or what your selling points are: do your best to connect with and communicate your brand's core values to your potential customers
3. Use your product's features to build interest.
One of the most effective sales strategies is to use benefits to build desires. Sell the benefits, not the features. Most executives and companies sell their products and services by focusing on their features. But today, this is no longer enough.
Harvard Business School conducted a research study and found that products of all kinds sell because of their benefits. But the benefits that drive sales are not always evident from the customer's perspective.
Whether you're selling through email, e-commerce, google adwords or social media, focus on highlighting the benefits as well as the features of your product.
Start by highlighting your product's strongest competitive advantages, those that reassure your customers, reassure them and ease their worries.
Selling using benefit-based product strategies means you are being transparent with your customers. That's exactly what they want.
When people are looking for a solution to meet their needs, what they really want to find is a future that appeals to them. According to BufferApp, "people don't buy products, they buy better versions of themselves."
Consumers are willing to spend money on products that will make their lives better. Before the iPod was invented, there were many MP3 players on the market. But iPod focused on selling the benefit: "1,000 songs in your pocket", the rest of the story you already know.
So what is the difference between a benefit and a feature?
Benefits are what you or your potential customers can do with the product. Features, on the other hand, are what the product can do.
They sound similar, don't they? However, they are totally different things.
"Get fit without leaving the house with an elliptical machine" would be the benefit.
"Timer, intensity settings, heart rate indicator" are the features.
Remember that customers are at different points in their buying journey when they enter your website or landing pages. However, they all started that journey by first identifying a need, then looking for possible solutions, evaluating them until they decide to take action and finally make the purchase.