SEO on Instagram is a big unknown for many businesses. Most articles about SEO on Instagram focus on expanding post reach and improving brand positioning. Is that an SEO strategy? Shouldn't we be focusing on how to show up in the Instagram search engine?
Guide to your SEO strategy on Instagram
What is SEO on Instagram?
Search Engine Optimization, better known by its English name, Search Engine Optimization, is the process by which we manage to improve our positioning in the organic results of the different internet search engines.
Traditionally, SEO was applied only to web search engines such as Google. Still, the emergence of social networks and their popularization made it necessary to develop SEO positioning techniques for their search engines.
In Instagram, we find an internal search engine in the "Explore" section of the application, represented by a magnifying glass icon. In this section, we discover posts from other accounts related to our tastes, according to the consideration of Instagram's algorithm. Still, we also find a search bar, where users can directly explore content that interests them.
How to appear in the Instagram search engine?
To appear in the Instagram search engine, you must first understand how it works. On Instagram, you can currently search for accounts, hashtags, and locations using related keywords.
These are the four elements that you must optimize to appear among the results of these three types of search, but there are more factors to consider to position your content on Instagram.
Check this list to see if you meet all of them:
1. Position your Instagram account through keywords.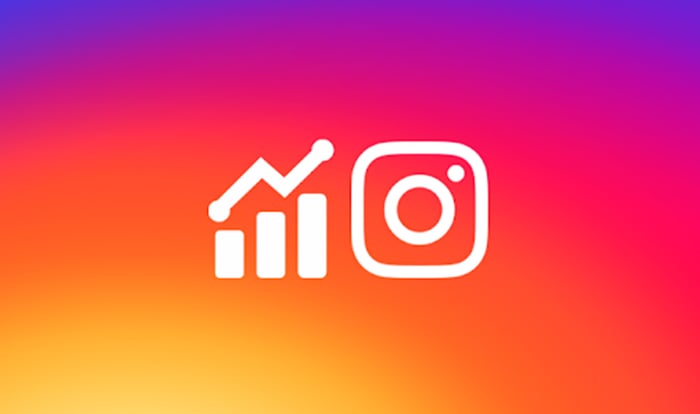 Instagram accounts are positioned by the keywords that appear in the name of your account and the username.
If you want to position your brand by any keywords, be sure to add them in one of the two fields. For example, if your company sells luxury shoes, you could combine, in your account name, your brand with the product you sell, as the following brands do:
2. Hashtags in your Instagram posts.
The second option offered by the search engine when a user is interested in something is hashtags. From the most specific to the most generic, they are all essential and have advantages and disadvantages.
To know what kind of hashtags to use, you must take into account their characteristics:
Generic hashtags: it is possible that more users search and follow them and that more companies use them. They are helpful for the first hours of the post's life, in which your publication can appear in "recent," but it is complicated to position in "featured" due to the high competition.
-Specific hashtags: they have fewer searches, but being more specific ensures that searches and followers are from users interested in the specifics of the hashtag; it will also be easier to compete for the top positions on the featured page.
The positioning of the publication in the featured section depends on the reach and engagement it has generated among your audience since that is when Instagram considers it "shareable" quality content with more users.
Hashtags should be used sparingly, and always consider their relevance to our publication because if we use many hashtags to expand the reach and positioning. Still, they are not relevant, they will not generate interactions, and Instagram will consider your content poor quality.
3. Instagram locations and local SEO
A person on Instagram can also search by location. This is especially useful for businesses and businesses with a physical location and those who offer their services in specific areas.
Setting locations in your posts serve to rank them on the results page when searching on locations and to get users who are browsing around the area to your posts.
To do this, alternate your location tagging according to your local, neighborhood, or area of interest you have to boost your local SEO strategy on Instagram.
4. SEO by keywords on Instagram
Keyword search has already arrived on Instagram in some countries. Until now, if we wanted to search for shoes, we had to do it through accounts, hashtags, and locations, but soon the social network will allow the search of posts by keywords.
This functionality is still in a very early version, and it isn't straightforward to figure out how the algorithm determines what a post is about.
We know that some words do not produce search results, such as vaccinations or Trump, but others, such as flowers, do, as Ashley Carman verified in her article for The Verge on Instagram's new feature.
See more information: Create SEO friendly content to boost trafic