Did you know that your LinkedIn page can be optimized to appear in Google search results?
Calibrating the SEO of my LinkedIn page.
LinkedIn SEO
SEO optimization is often associated with websites, but in truth, any online and visible resource to a search engine can be optimized to rank better in Google ⏤, including LinkedIn company pages.
For a B2B company, this can be useful in expanding their brand's digital footprint. A Google search result that shows your site and your LinkedIn page contribute to the trust and credibility of your brand due to the professional focus of that social network.
Therefore, your LinkedIn page must be complete, up-to-date, and optimized for maximum visibility, both on and off the social network.
How to improve the positioning of your page
The two most important aspects of improving the SEO positioning of your LinkedIn page have to do with content: one is to work correctly on keywords, and the other is to calibrate the frequency of publication.
Use the most relevant keywords.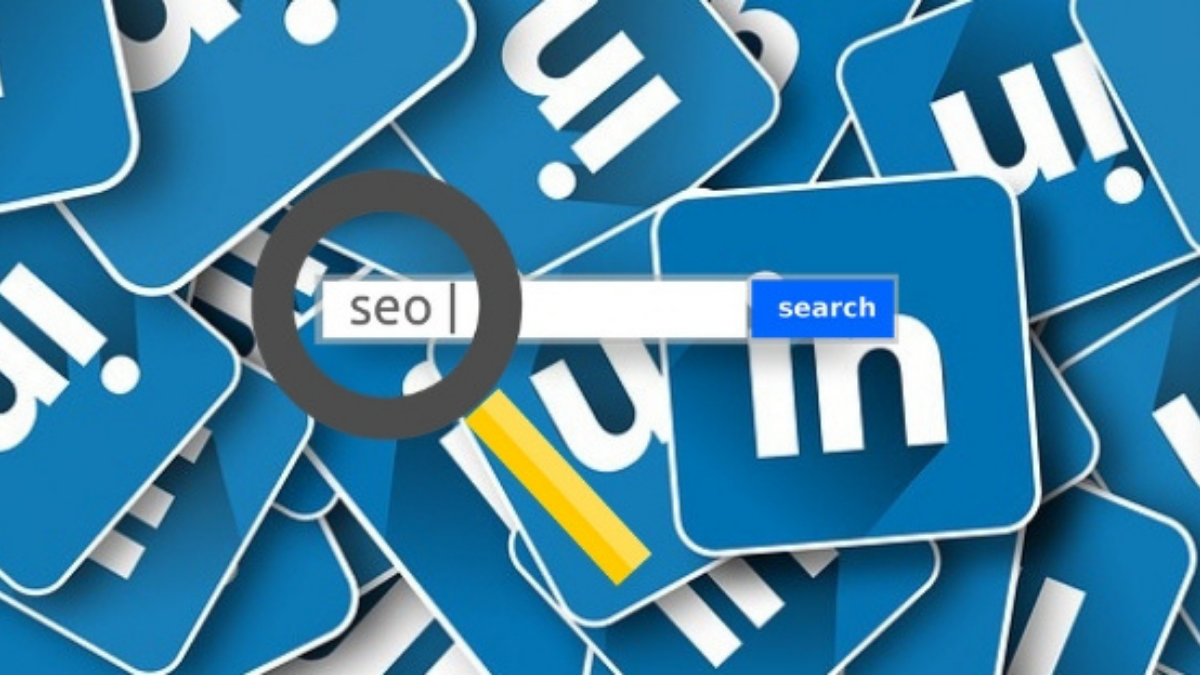 Keywords are terms or phrases that people use to search on Google and other search engines – which ones match what your company has to offer? You probably already have a list of keywords if you use Google Ads or have worked on your website's SEO. If not, you can research and find the most appropriate ones to include on your business page.
To determine which keywords to choose, think about your key offerings. Your industry, location, and most important products may be appropriate keywords to highlight on your LinkedIn page.
You can also take advantage of tools such as Google's Keyword Planner, or Moz's Keyword Explorer, which are very useful for finding out search volumes and other important data for your research.
Once you have one or more keywords, incorporate them naturally into the tagline:
Your page's tagline is the line of text that appears just below your company name.
When we say "in a natural way," we mean not forcing the inclusion of the terms in the different sections.
It is essential to take care of the user experience and write each piece of text carefully, looking for a way to include the keywords in a meaningful and coherent manner.
calibrating the SEO of my LinkedIn page: Calibrate the frequency of publication
Posting frequently on your business page helps keep your followers engaged and contributes to your Google ranking.
HubSpot reports that work schedules drive user habits on this platform, so it's best to post on weekdays and during office hours, no more than five times a week.
Keep your page's feed fresh to get the best results by following these recommendations.
SEO and your brand's digital footprint
A company's "digital footprint" is the unique set of digital activities, actions, and communications that leave a data trail on the Internet and identify a brand.
As a concept, it represents the diversification of channels and formats through which a company interacts with its audience and has become increasingly relevant in recent years.
For B2B businesses, LinkedIn is a significant player in the composition of that footprint. It is a valuable source of potential customers. It reflects very well the corporate values and the human capital that integrates and sustains a company.
That is why it is essential to work on your brand's profile on this social network, optimizing its content to improve the connection between what your audience is looking for and what your business has to offer.
Related article. 5 tips to improve your company's page on LinkedIn