One clear sign that the economy is not as strong as it should be is that stories about collection battles are on the rise (claiming back money owed to you). For business owners, especially those whose customer base is relatively small, a couple of payments that transform the usual 30-day schedule into a slower 45-day one can mean the difference between making payroll and facing an office full of angry employees.
These days no company can consider itself immune to late payment syndrome. With revenues down and reserves affected, not every business has the cash cushion to survive the disappearance of a customer.
When phone calls go unanswered, and cheques bounce due to insufficient funds, it is easy and understandable to get angry.
In this situation, it is tempting to be inflexible in the face of arguments or excuses from delinquent customers. For example: "Are you behind in your bookkeeping because your mother is in the hospital? A fire in your office building destroyed all your files? Pay me! Pay me!
Nor do you have to go to the extreme of hiring a couple of thugs to collect the money you are owed. And you don't always need to enlist the help of a legal firm.
Experts agree that, when handled properly, billing and collection strategies can be a crucial part of strengthening customer relationships rather than destroying or complicating them.
In the last few months, you have probably faced – or for the rest of the year will meet – some of the following situations where the constant is: customers who, for some reason or another – valid or not – have been late in their payments.
 The important thing is to know how to solve each of these tests. It is worth it because the future of your business depends on it.
Effective techniques for claiming back money owed to you
Problem 1. The invoice is 25 days late, and now your customer is asking for a restructuring of their payment schedule.
Collection specialists advise that, if you can avoid it, don't become your customer's bank. A better solution is to present alternative options, e.g., payment by credit card (personal or business).
"If you have a $5,000 or $10,000 payment order and the debtor doesn't want to cover the amount with their credit card, you're in trouble,"  

Says Steve Wideman, executive vice president of collection services at Credit Control LLC.
"This is a sign that you definitely won't be able to collect because if this person is not willing to charge it on their card, then it's a fact that they are not certain that they will have the money to pay."
If you agree to an installment restructuring, start by asking your customer what caused the delay and listen carefully to the answer. "It will give you clues about their situation and how it ultimately affects you," says Steve Harms, co-author of Credit and Collections Handbook for Dummies, who adds: "If the debtor is really in serious trouble, you can probably set up an installment scheme and make the first payment today. Insisting on "today" is the key, says the expert, "it is a strong test to know if the client is lying."
Problem number 2. The customer apologizes on the grounds that personal issues prevented him from keeping up with the payment.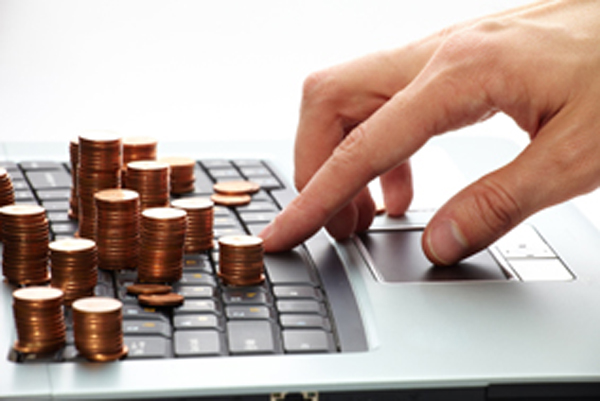 We all have to deal with serious problems that can distract our attention from how the business is going. In this situation, be wary of using the phrase "business is business," Harms advises.
Client relationships are generally based on a certain sense of personal connection, and it is essential to recognize this but not let the relationship outweigh the need to get paid.
The specialist also assures that "you have to find a way to prioritize payment, even when the customer has personal problems." He suggests drafting a payment request that reflects your concern and advises the client not to aggravate his or her issues and to find a way to prioritize payment, even when the client has personal problems.
To this end, he suggests drafting a payment request that reflects your concern but also advises the customer not to aggravate personal issues by creating credit and business problems.
Alan Hauff, director of the St. Louis Center for Technology and Small Business Development at the University of Missouri, suggests small business owners not try to impress their customers by telling them that a 30-day late payment date won't cause them any problems.
"Learn to turn the conversation around – especially when you get all kinds of excuses – and bring it back to the main issue, which is convincing them that it's in both your interests to keep the relationship going.
Related: Increase sales now!