What is local SEO?
SEO does not always apply to websites or blogs that want to monetize through Adsense or Amazon niches, for example, nor to sales or information websites that wish to become a reference within the sector.
Local SEO consists of increasing the visibility of a business website according to its location. Therefore, geographic location is essential in local SEO, and you will always have to keep it in mind in all the SEO actions you execute.
Sometimes, the intention of a website or blog is to publicize a service or product offered in a particular city; in the same way, users search on Google where to find what they are looking for.
The examples are countless: where to buy a car in Madrid, hire lawyers in Valencia, vegetarian restaurants in Barcelona, renovations in Alicante… and so forth.
If you offer your products or services in a specific city, then local SEO is your thing.
Therefore, if you have a business or premises, you have to include local SEO positioning in your marketing plan because what you want is that potential customers go there. For that, they have to be able to find you on Google.
How to improve the local SEO of your website
Now that you know that you need to resort to local SEO to attract your future customers, we will point out essential points that you should take care of to achieve it. Remember that, as with other types of SEO, you not only want to be found, but you want to stand out from your competition.
It doesn't matter if you have a small business or a large company. Either way, you have to win the race against your competition, taking advantage of the fact that local SEO is still a pending subject among most businesses and companies.
1-local positioning
Include your city or province in your keywords
One of the first steps is based on On-Page SEO, that is, the basic SEO that works through keywords. The fact that you focus on local SEO does not mean you have to do without the essential aspects of web positioning, such as keyword research.
Once you have the list of keywords for your sector, you will have to add the city or province where you want to attract your customers.
For example, if you have a gym in Valladolid and one of your keywords is "fitness for beginners," the long tail you should use is "fitness for beginners in Valladolid."
It's easy. Boost the positioning in your city with local SEO using this small detail, and you will see how new customers come to your business.
To improve the local SEO of your domain, include the name of your city in the content of your web page in a natural way.
If you live in a small place and you think that searches will not favor you, you can use the name of the nearest big city or even the province.
If you have a wood store in a small town near Madrid, for example, you may want to position for "buy wood in Madrid" if you think that no one will search specifically for the name of your town.
But you should also add your location in the header or footer and also in the Contact section. What's the point of positioning yourself as the best gym in Valladolid if your customers don't know exactly your location? Of course, the texts must look natural to both users and Google.
If you have several locations, include the addresses of all of them on your website and make sure that, from the cell phone, you can click on the phone number so that customers can call you at that very moment.
This way, you make things easier for the user since they won't have to leave one application to get into another and call you.
2-Geolocate your images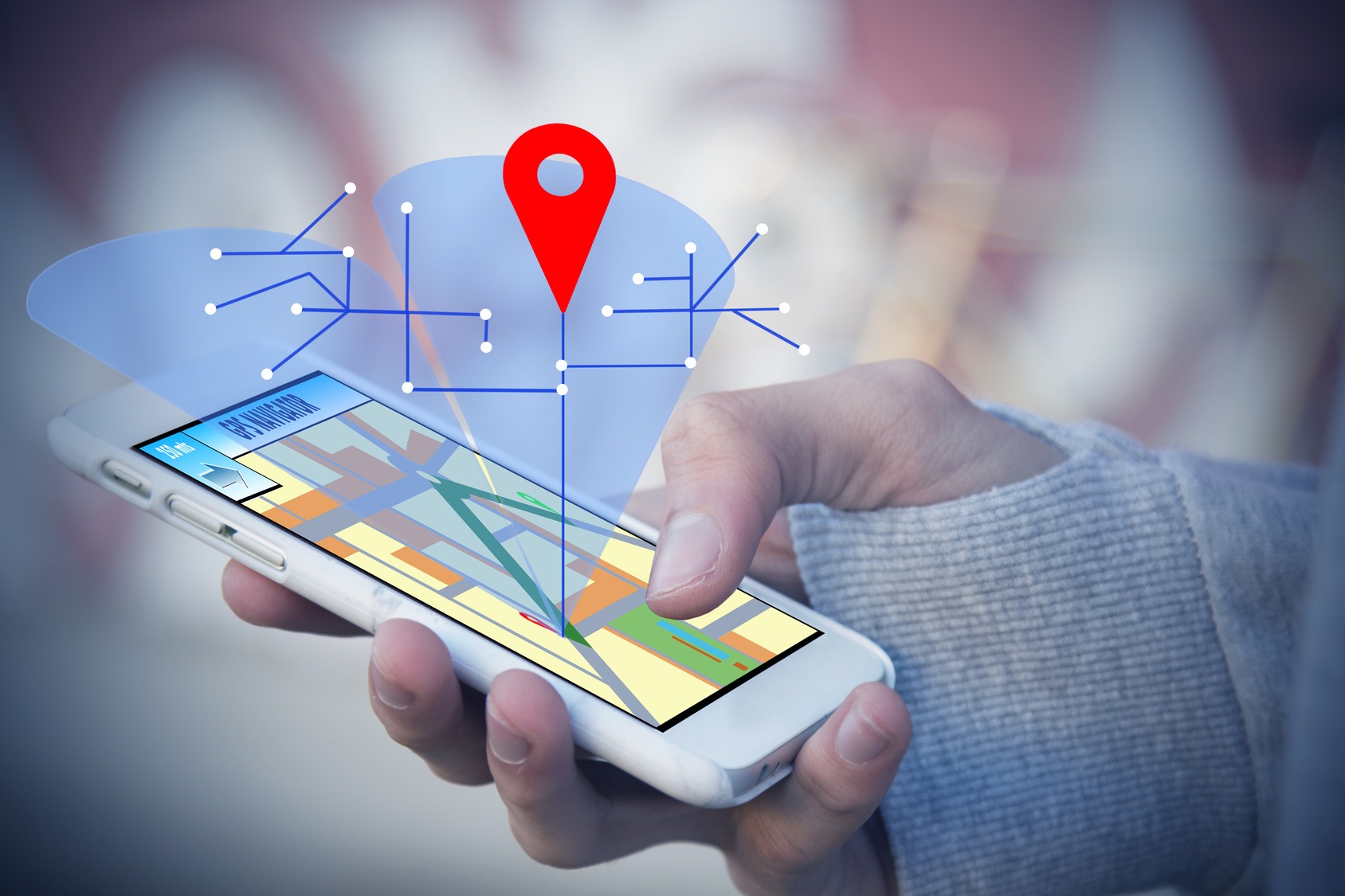 Images should never be neglected when we talk about SEO, and it is something that we will continue to insist on because it is an aspect that is often neglected beyond choosing attractive images. In addition to the measures or weight, you have to geolocate them in the case of local SEO.
How to geolocate an image?
To do this, you will have to access the free tool Geoimgr. Once there, upload the photo in question and assign it a physical address (that of your business) so that Google Maps displays its numerical values of longitude and latitude by clicking on "tag photo!".
Give the document a name, preferably including the keyword, the name of your city, or both, and add a description. All this information will be geolocated.
Once you have done this, you can download the photo and upload it to your web page, providing all the geolocation data to your web page. You will have to do the same process for the images you want to upload to Google My Business.
3-Google maps
Embed Google Maps code in your website
Geographic location is important in local SEO, so, without a doubt, this is one of the actions that your customers will appreciate the most. It is to search for your business on Google Maps and then embed it on your website using the code provided.
In this way, from your website, customers can click on the map and receive more information about the location of your business: if they are closer or further away, how to get there, and all kinds of data that you have included in Google My Business (more about this below).
A Google map embedded in your website will make it much easier for customers to find your business.
The location of your business on Google Maps is something primordial to give an excellent boost to the local SEO of your business, so don't leave it aside unless it slows down your website too much and causes you problems.
4-Local directories
Submit to local directories
Google My Business is the basis of local SEO but doesn't forget that there are several local directories on the Internet that you can benefit from for the positioning of your business.
You should select those that are important for your industry and also those that Google considers most relevant. For example, if your business is a hairdressing salon, it is not your interest to register in a renovation directory. If you have a restaurant or a hotel, you should be on TripAdvisor.
Never forget to mention the NAP=name, address, and phone number, i.e., name, address, and phone number.
Some of these directories are Yelp, Foursquare, Yellow Pages, QDQ… Most of them are free, so it won't cost you anything to register and submit your business. We recommend that you spend some time on this action and ensure that the data always match those of Google My Business to be coordinated appropriately.
Your customers will be able to leave their reviews in these directories, which will also improve your business's positioning within them.
5-Customer reviews
Invite your customers to leave reviews on GMB
Surely more than once you have read the reviews of a business in your city to decide whether you will go there or not, so you will understand the importance of your customers doing the same for you.
When customers are satisfied, invite them to leave a review on Google My Business because all the positive opinions you can accumulate are little pushes for your business. In addition, they can also upload pictures. In some cases, photographs are very revealing.
For example, a good picture of the front of your business will help future customers find you more easily.
If customers upload photos of the inside of your business or your products, they will be giving you free publicity that will attract more people to your business. In addition, the more reviews a company has, the more confidence it inspires in potential customers.
Some businesses include a link to My Google Business reviews on their website.
There is always the risk of receiving negative comments, although it is pretty unlikely if you offer quality products or services. However, if you welcome negative comments about your business, it is best to respond politely and cordially to give a professional image.
6-Google my business
Google My Business for local SEO positioning
As in other types of SEO, there are critical tools for local SEO. One of them is Google My Business, and as you can guess, it is not optional but practically mandatory if you want your business to be positioned in your city.
Have you noticed that, when searching for businesses or services in a city, Google results show a kind of tab on the right side? That's where you have to appear.
Assuming you haven't already done so, you should make a listing for your business in Google My Business, making sure that all the information matches perfectly: name, address, phone number, etc.
With this, you will get your business to appear on Google Maps and in the search results, as we have indicated before.
In addition to these business cards to the right of the search results, there is also the so-called "3-pack," i.e., the Google map with the three related businesses closest to the user's location.
Get more great information about SEO Google Bert to boost SEO
XITSUS.INC increasing the visibility of a business website