Any industry that relies heavily on technology has significant changes year after year. Marketing is one of those that changes rapidly; it's a challenge to keep up with best practices.
Here are six tips to optimize your marketing strategies this year, based on the latest trends.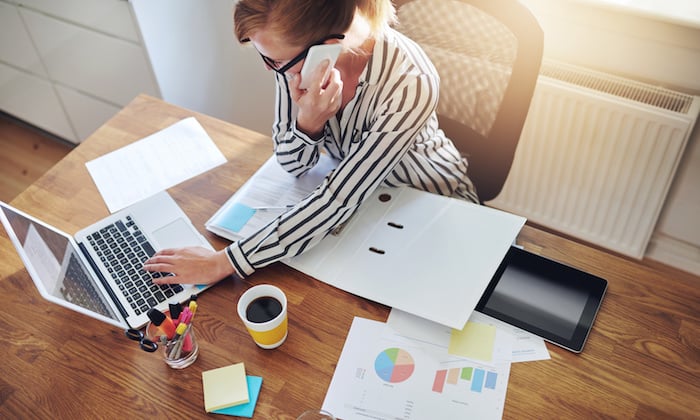 1.- Opportunity to diversify.
Most marketing budgets today do not allow companies to pursue every distribution channel at once.
You need to carefully select the most likely channels to bring a strong return on your investment.
To find opportunities to diversify your strategy by researching your target audience.
Identify sub-channel niches where you can cut through the marketing noise, such as on YouTube, social media, and groups.
You can then diversify your strategy, knowing that the rewards will be worth your investment.
2.- Social Media
84% of marketers already use Facebook ads, and the platform's ad revenue continues to grow. Paid advertising options have arrived on Instagram, Pinterest, Twitter, Linkedin, and elsewhere.
Social media platforms are tweaking their algorithms, so it's clear to brands that they must pay for promotion, as it's a necessity if you want to get visibility.
If you want your social strategy to stick around to gain momentum, it's a necessity to start paying, unless you have all the time  to be there all day long replying, posting, interacting. 
Or get a community manager, but a professional one, not your little nephew who "knows about social media."
Existing Content
Most marketers today understand that they need large volumes of content to build a traffic base.They often focus on creating new content, undervaluing their existing assets.
If you want to keep up with today's competitive markets, it's essential to use your existing content to its full potential.
For example, you can:
Identify your most popular content and use this information to shape future content.

Update old content with new data, visuals, or perspective republishing for more reach.

Reuse old content such as an infographic, video, slide deck, etc.

You can also turn a series of blog posts into an ebook guide or report.
4.- Brand Advocates
People look for recommendations from their peers to make buying decisions.
Your customers are a powerful resource to help you reach new audiences and drive conversions.
To make the most of your brand advocates, create campaigns to encourage them to spread your message.
Create an online community or offer rewards for referrals, for example. You can also create a branded hashtag and encourage your audience to use it.
Optimize the user experience
Creating a message that speaks to your target audience is just the first step to online marketing success.
No matter how great your content is, it's not going to drive conversions without an excellent website experience (UX).
So make sure you are constantly testing and optimizing UX (User Experience) to drive marketing goals.
This includes improving website speed and navigation, ensuring your content is easy to consume on mobile devices, and more.
6.- Online & offline  marketing strategies
Creating a consistent customer experience online and offline is an essential aspect of memorable marketing in 2021.
More and more companies are using in-person events to influence audiences and drive sales but often think of them as isolated from online marketing initiatives.
First, to get the most out of in-person marketing, identify what actions you require your audience to take after the event ( engage with your emails, sign up for a free product demo, etc.). Remember, then create an in-person experience that nurtures them on this journey.
More info about marketing HERE