Five tips to improve your SEO on YouTube
Having found that video is indeed the most popular type of content on the Internet, the next question is, where do you view these videos? The answer is clear: on YouTube.
More than 1.9 billion users log on to the world's most famous video platform every month. But that's not all:
Over 90% of social network users watch videos on YouTube.

It is available in more than 80 languages.

Users spend an average of more than 8.5 minutes on YouTube.

70% of video views on YouTube are from mobile phones.

The Millennials, precisely 70% of them, used YouTube last year to learn something new.
After knowing these figures, you'll agree that keeping a YouTube channel active and creating a strategy that improves positioning can be vital to the success of a business, right?
For that, here are five tips analyzing the new features that YouTube SEO has brought. Don't miss them!
1-Create longer videos on youtube
YouTube values the Total Watch Time of our videos for positioning: it considers it audience retention. The recommended Watch Time of your videos has to be above 50%: that is, if your video is 10 minutes long, the total Watch Time recommended would be 5 minutes.
2-Follow the rule of the first 15 seconds.
The rule of the first 15 seconds is based on creating an obvious introduction for your videos. You comment on what that video will be about in, indeed, the first 15 seconds.
To increase user retention, we can use formulas like:
Highlight something specific about the video that differs from the other videos available in that search.

The comment that you are going to share something new.

Highlight that it is a video with "tips" about that search.
3-Name the keyword in the video.
Previously, YouTube could not "understand" the video content. Still, now they can "listen" to the videos, even without the transcript. Therefore, it's difficult for YouTube to position us if we want to improve YouTube SEO and optimize an existing video with a new keyword that we haven't discussed in the video.
Thus, it is essential to match the metadata information with the video information. Remember, therefore, to say and pronounce your keyword in the video.
4-Analyze the search intention
Search intent is known to be an increasingly important factor for Google. And it should be for you too, because, think about it: in an article, it is straightforward to look around and see that something interests you more or less.
In a video, on the other hand, a user expects to find exactly what he wants. If you make him waste his time without answering what he's looking for, he'll leave and take away a bad memory of your video and your channel.
Thus, analyzing keywords and more precise searches are the keys to predicting this search intention by users.
5-Encourage interaction
It is essential to encourage the user to interact in the video or channel: likes, comments, subscription… And it is necessary not only to add it in the text but also to mention it in the video.
Specifically, in the first half: if we incorporate it at the end, we lose the possibility of capturing users who stop watching the video. Remember that!
YouTube also looks at the number of likes and dislikes: a video with many likes tells YouTube that it is a video that users like.
With a few good metrics of your video, you give it engagement and boost search intention
 The user responds to you with attention. You get people's attention, and YouTube gives you visibility as a "prize."
Therefore, if you have a video with many dislikes, YouTube understands that it is not quality content and that users will not invest their time in that video:
 it is mainly for this reason that YouTube will not be interested in positioning this content.
Get keyword ideas and query their search volumes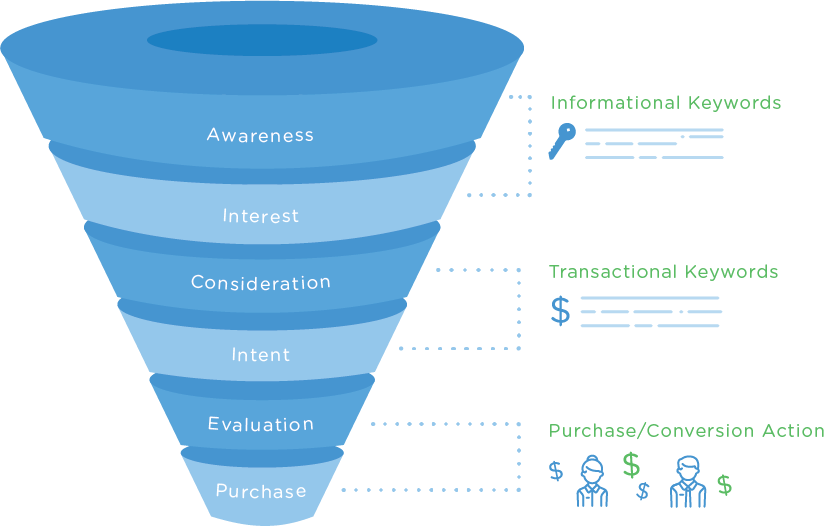 Once you have designed the hierarchical tree, you must use tools that allow keyword research. The objective of this study is to consult the volume of searches for those related to the list of topics previously elaborated (topic structure).
It is imperative to keep in mind that most tools offer examinations on Google, On this platform, users search for content differently.
More info in our blog Blog vs Youtube.