PageSpeed Insights: tips to improve speed´s website
With the advent of the Core Web Vitals and their conversion into SEO positioning factors for Google, the loading speed of web pages will be a critical metric that cannot be neglected.
It is thus possible to improve the loading speed of a web page using Google tools.
The loading speed of web pages is also one of the most complicated factors to control and improve. This is because many factors can impair or delay these times. From a heavy WordPress template to poor image management with a large load of "dirty" code.
Google has the PageSpeed Insights tool with which you can analyze websites and know their performance. This tool takes into account several factors that provide an overall score. When exploring a website with this tool, Google offers metrics and issues that affect the loading speed.
Field data in PageSpeed Insights
In this sense, from the tool, it is possible to access "Field Data," a set of reports from which it is possible to analyze the performance and loading speed of pages (both in mobile and desktop browsers). One of the most critical aspects of this report is that it offers data on the three factors that make up the Core Web Vitals, as can be seen in the following image: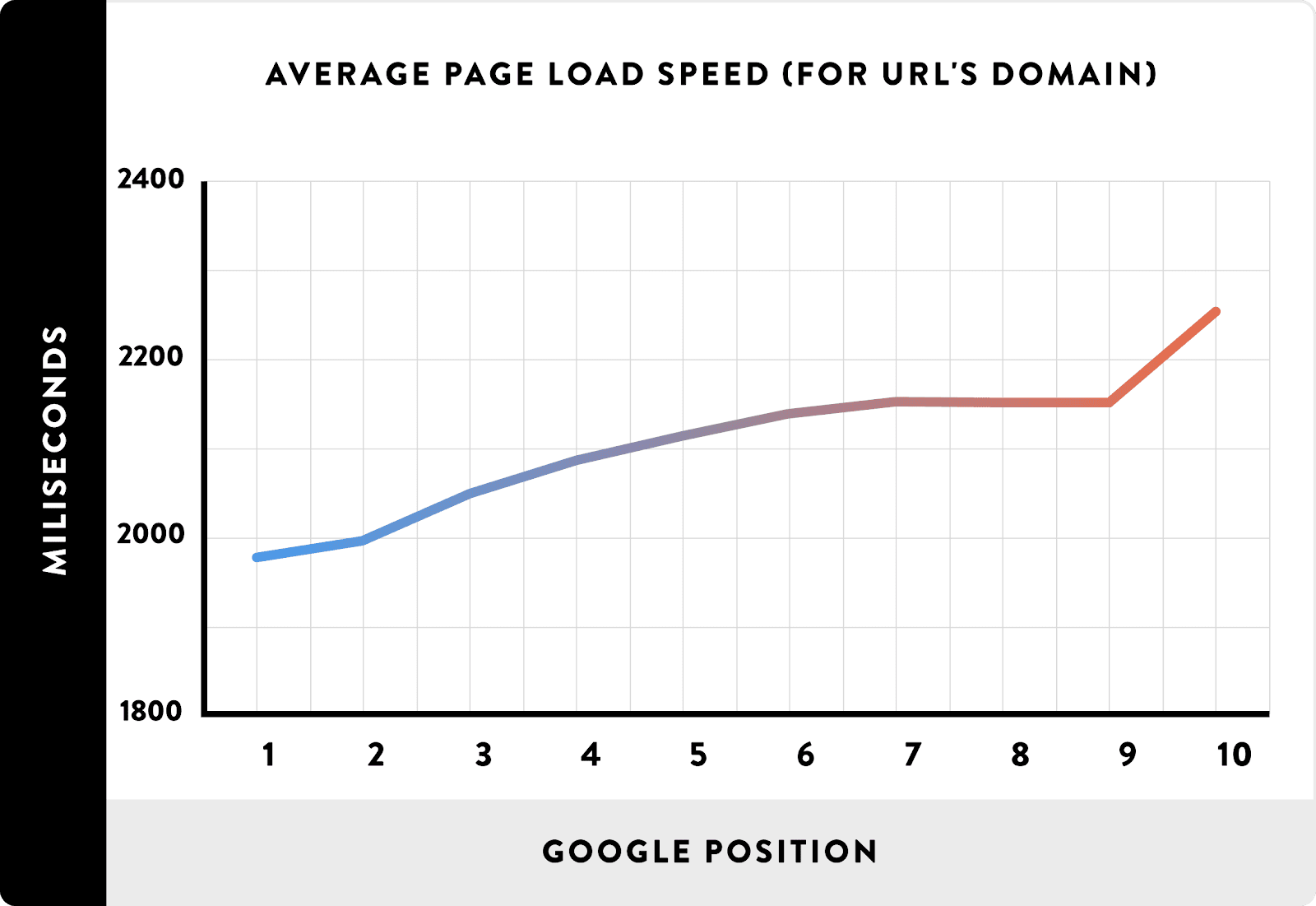 How is this information used to improve the speed of a web page?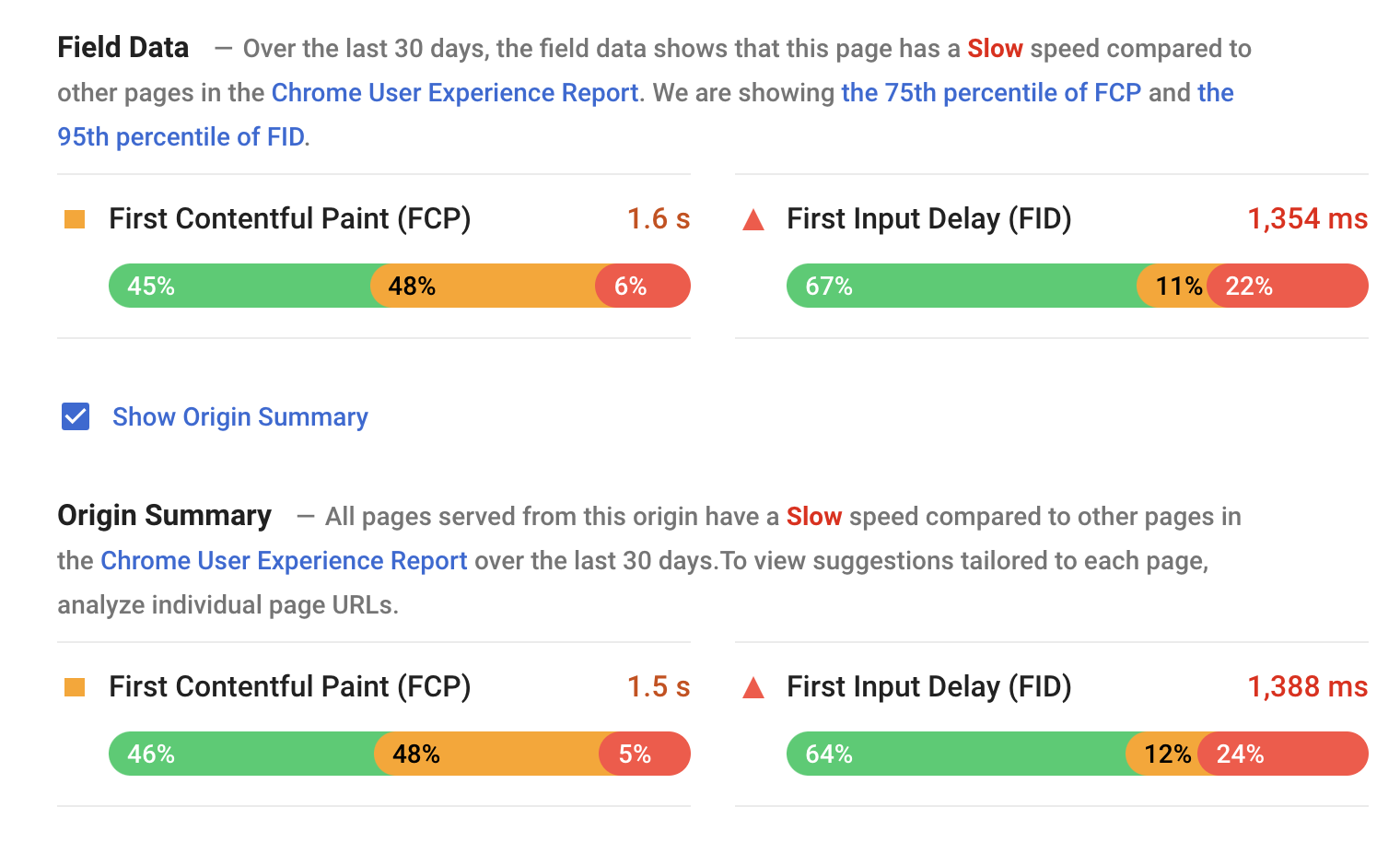 At the bottom of this "Field Data" report, it is possible to find two other reports: "Experiment Data" and "Opportunities." In this second section, you can find tips on how to improve the loading speed, for example, by configuring the initial server response, removing unused CSS files or any resources that block the browsers' rendering resources.
In some cases, troubleshooting these issues will require accessing server information or WordPress template information. In this sense, it is essential to know HTML, CSS, or JavaScript to solve any of these problems, and it is not advisable to touch anything if you do not see what you are doing, as it could be counterproductive.
By performing the actions shown in the "Opportunities" section, you will improve the loading time and, therefore, comply with the Core Web Vitals. In this sense, pages need to have loading times of less than 2 seconds since users abandon the page after this barrier.
PageSpeed Insights speed measurement tool
Google's search engine SERPs are responsible for 94% of total traffic and 96% of traffic from mobile devices (HubSpot). 
This is why it is of great importance for companies and marketers to configure web pages that conquer Google's algorithm and position themselves as well as possible.
PageSpeed is a platform that helps us to improve this positioning, at least that's what the theory says, but what is the truth behind it?
What is Google PageSpeed, and what are its tools?
Google PageSpeed is a compact but powerful set of tools that Google places at our disposal to analyze or optimize our web pages' performance and loading speed. 
This group of solutions was publicly unveiled at the Google I/O conference in 2010.
After some changes on the number of tools that compose it, today the two main ones are:
Google PageSpeed Insights is the online tool responsible for analyzing the performance of web pages. In this analysis, the system yields two general types of results:
On the one hand, there are those related to loading speed and performance itself.
On the other hand, there is a series of recommendations that the platform makes so that we know where and how to optimize the website.
To perform the analysis and the suggestions, the tool is based on what is known as PageSpeed Insights' best practices or rules. 
These cover the front-end level (image loading, JavaScript or CSS files, among others) and server configuration. 
SEO positioning factors
Specifically, the rules are:
Avoid redirects to landing pages.

Enable compression.

Improve server response time.

Take advantage of browser caching.

Minimize resources.

Optimize images.

Optimize CSS delivery.

Prioritize visible content.

Remove JavaScript that blocks content rendering.
Get more information about SEO HERE