Local search engine optimization is a branch of SEO that focuses on optimizing a website to be found in local search results.
Local customers rely on the internet to find information about the products or services they need, so it's time to take it seriously and gain visibility in search results pages.
A local search encompasses all those search terms such as:
> lawyers near me
> agency near me
> restaurants in (name of city)
> painters in (name of city)
Local SEO is a strategic process that focuses on emphasizing the optimization efforts of local brick-and-mortar businesses, i.e. those that have the physical store as the only protagonist of their commercial offer.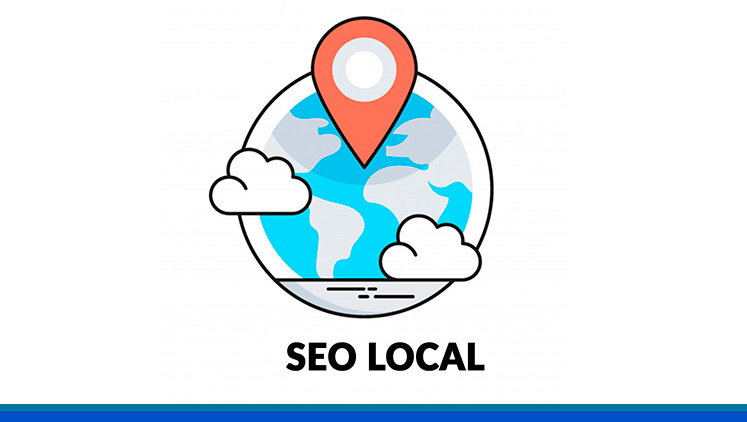 Why is local search important?
Here are some statistics that demonstrate how important local search remains for businesses:
 50% of people who did a local search on their phone visited a physical store in one day.
 34% of those who did their search on a PC or tablet did the same.
18% of local mobile searches lead to a sale within one day.
60% of the adult population searches for local services or product information on smartphones and tablets.
 78% of local searches on a smartphone end in offline purchases.
 71% of people search for the location of a business to confirm its existence before visiting it for the first time.
 1 in 3 searches on a smartphone were conducted just before arriving at a store.
 97% of consumers searched for local businesses online in 2017, and 12% searched for a local business online every day.
 The online shopping driver is convenience (practicality, comfort, time savings…) followed by offer, before price.
 1 in 4 customers define themselves as ROPO: they get information online and buy in a physical store.
Who benefits from local SEO and why?
Gestorías. When someone needs the services of a gestoría, the most usual search is "gestoría near" or "gestoría near me". Most people want to find an agency near them because of the convenience of being able to get their paperwork to them quickly.
Dealerships.
In most of the occasions the potential customer has in the "top of mind" a brand. However, it is usual to perform a search to find "dealers in (name of city)". For the buyer, proximity to home is a highly decisive factor because of the importance of after-sales services.
Restaurants.
These businesses achieve the greatest benefit from local SEO because of the immediacy of customer reviews and local address information prevalent in search engine results pages (SERPs).
Specialized medical services.
When someone is looking for a doctor, experience tells us that the search is for a "doctor near" or a "doctor near me." Most people don't want to travel to visit a doctor for a common consultation.
If you are self-employed, local SEO when done well, favors your business to appear at the top of the search results for that location.
The better positioned your business is, the more likely you are to get calls from potential clients requesting your services. This translates into opportunities to sell your products or services.
This immediacy of information generates business opportunities for local businesses, and allows potential customers to access vital information in seconds.
What is the future of local SEO?
Experts agree that the future of SEO – if it is not already the present – is to give priority in search results to local businesses that are top-ranked by users in a given location.
Statistics, data and current trends suggest that local SEO is heading towards a paradigm shift related to the boom in the use of devices such as smartphones or tablets, and the fever of hyper-connected speakers such as Amazon Echo or Google Home.
The future lies in these types of devices implementing higher quality, faster and improved algorithms to serve relevant voice search results to the user.
Google is always tweaking and updating its algorithms. It remains to be seen what will happen, but hopefully it will help improve all search results.
Conclusion
Local SEO aims to position your business in specific geographic areas and is a must if you have set yourself the goal of projecting a brand image, promoting differentiation and of course, selling.