Many companies already have too much on their minds to be thinking about constantly revising their website. It's very tempting to buy a domain, launch something temporary, and worry about it later. But there are many reasons why this is a bad idea. Keeping a website up to date, Web maintenance, healthy and active is very important for several reasons: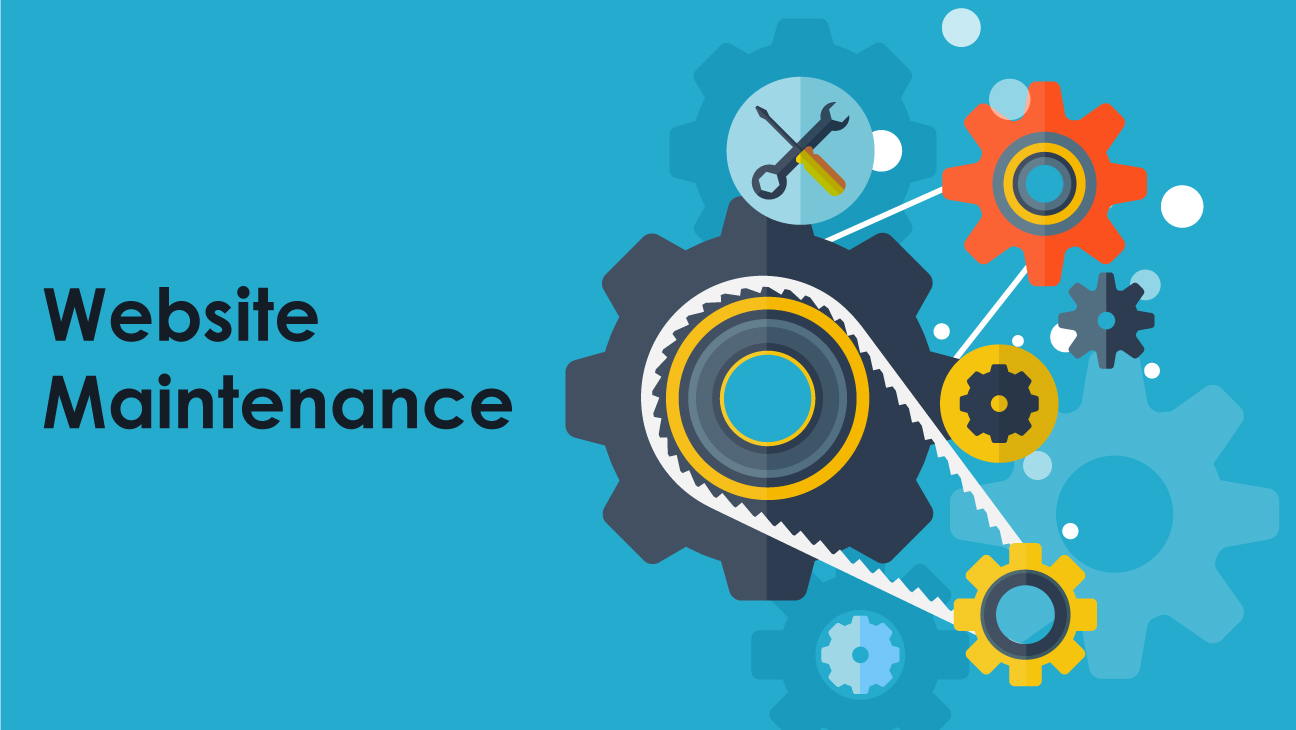 SEO positioning.
The starting point of any business is to have customers, leads or an audience. To successfully drive traffic to your website you will need to update it regularly and here's why: Google ranks web pages based on relevance and updated information (among many other things) to show users the best results.
If your site is not well updated, Google may even de-index your site completely if it suspects that it may have been infected by malware. You must keep a page updated with current content, news, keywords and articles to rank well in search results.
Thus, regular updates are the foundation of any viable SEO strategy.
Engagement
If you are doing any marketing to generate traffic to your website, it is essential to keep those leads. If people come to your website and find broken links, outdated images or too slow loading, those users are likely to leave as soon as they arrive. So don't spend money if your website doesn't have the ability to retain users and convert leads into customers or buyers.
Studies show that more than 40% of visitors abandon (leave the website) if it takes more than 3-4 seconds to load. How much could this be costing your business?
Security
Security is probably the most important reason to keep your website up to date, especially if you are storing any form of customer information, as is the case with most ecommerce sites.
If you're using a platform like WordPress or Prestashop, you need to make sure you're regularly installing software updates, plugins and security patches to prevent hacking attacks. It is very easy and attractive for hackers to find and attack websites that have been inactive for too long.
Stay up to date
The sleeker your website is, the more you will convince potential customers that you are their last choice. If you keep up with the maintenance of your website, you'll also have the opportunity to be an early adopter of new website technology that will help the back-end run more smoothly.
If you install software updates regularly, you'll be able to take advantage of the new features that are installed along with the updates.
You'll also be able to modify your design to keep up with the look and feel of the latest website. It's much more tempting to hire a company with a polished, modern website than one that looks like it hopped on a time travel device from 2003.
Your sanity
The web is an essential element of your business and for many companies it has become the lifeboat during the coronavirus crisis. If it is up to date and working properly, it can be a valuable asset.
Not having your website up to date can cost you dearly, to the point where you may have ignored it for too long and it may even be cheaper to start over.
So to avoid going crazy, we recommend doing things in due time and with the help of a professional who knows the subject to save you problems in the future.
Involve a professional in your web maintenance
Handling clients, managing employees, meeting deadlines and keeping appointments can be quite hectic at times. Inexperience and neglect can damage the look and functionality of your website. When this happens you can do two things:
One, try to fix it yourself, in which case you can cause more damage; or two, you can pay the (sometimes steep) price to have someone experienced fix it.
As with a car, it costs more to fix it than to maintain it properly. Regular oil changes help your car run properly and regular maintenance helps your website run properly.
For this reason, delegating maintenance services to a team of professionals is a good option for entrepreneurs in a hurry.
At Xitsus we help businesses by giving them the peace of mind of knowing that their website is maintained by a professional. We offer reliable and affordable website maintenance packages. We offer SEO, hosting, security and updates, backups, support and peace of mind.